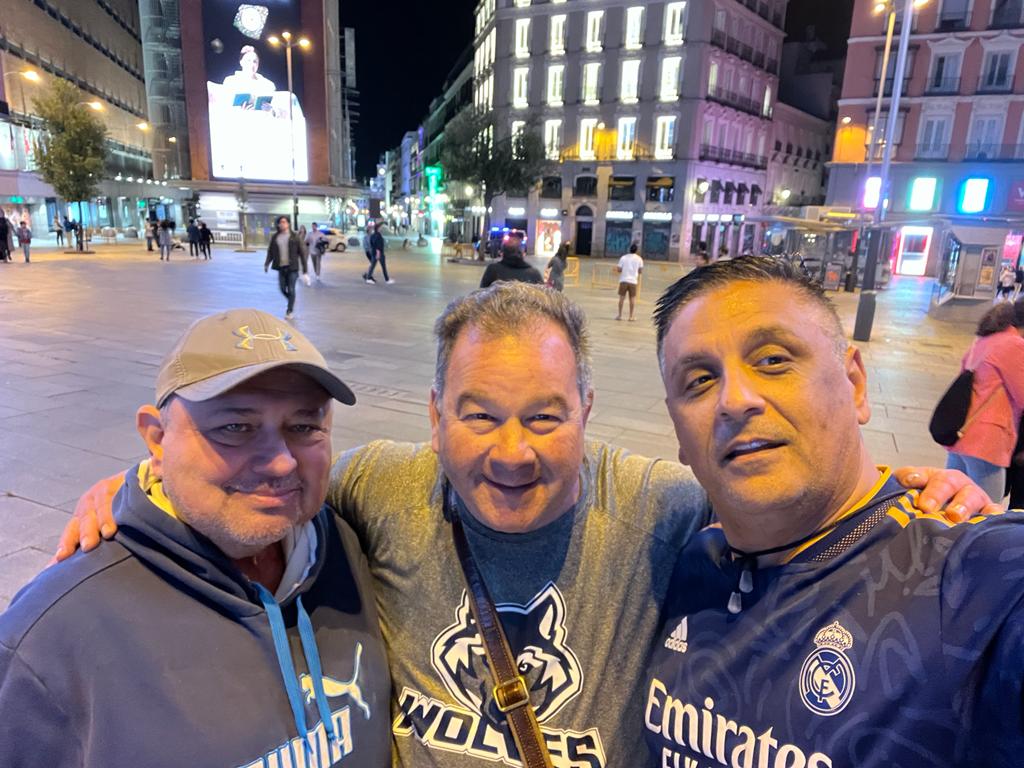 In a bold and exciting move, Agrinzonis Management Group (AMG) President Massoud Roushandel, along with founding partner Joey Serralta, have shocked the player agency world with an exciting new partnership. With this strategic move, AMG will cease operations and all clients will come under the new banner of Global Elite Sports Group. Massoud Roushandel will preside over the new agency along with two other founding partners to create an emerging, new, and better agency. The three founding partners of Global Elite Sports Group, Massoud Roushandel, Joey Serralta, and Jaime Ibañez have joined forces to bring together all their global assets and resources to create an agency unlike any other agency in the North American Market. This new partnership immediately propels the company into the elite level of football player management companies worldwide and gives company clients access to a global network that is second to none!
"We now have access to the best of the best! As MLS continues to grow, we believe that many of the world's top players will consider the MLS as a viable market for part of their careers, instead of a market for the final years of their careers," said Massoud Roushandel, architect of AMG and now GES Group. "Additionally, and perhaps even more relevant, Global Elite aims to become the boutique agency of choice for the elite players in North America whose goal is to forge their careers in Europe. Through our new relationship, we are now better poised than any other agency in North America to facilitate those moves." added agency co-founder Massoud.
Joey Serralta and Jaime Ibáñez bring over 50 years of combined experience, vast knowledge of the industry, and a combined global network in the football world. "Joey and Jaime bring tremendous value and wisdom as founding partners of the Global Elite Dream Team and have already had an immense impact on the birth of the new agency," said Massoud Roushandel, president of Global Elite Sports Group. "This is a very exciting time for myself personally and for my partners in this new venture. Joey has not only been a longtime friend, colleague, and business associate, but he was my own son's agent. And as those that are in this business know, a player's agent usually becomes an extended part of the family. So, I'm delighted that we have finally been able to join forces and take player management in North America to a new level," concluded Roushandel, industry pioneer in USA's professional soccer evolution.
"I've known Massoud personally for over a decade and known of him for over 20 years. His career in soccer is illustrious and his imprint on professional soccer in America is undisputed and speaks volumes. He and his family are an extension of mine, and I can't imagine doing this with anyone else but him. He is a phenomenal agent who possesses a skill set precisely honed for this business, not to mention the father of one of the classiest players I have had the privilege to represent, Ryan Roushandel," said co-founder Joey Serralta. "Several years ago, right before the pandemic, Massoud challenged me to come back into the business and create with him an agency that will eclipse all the others not only financially, but in the kind of service all players seek. Challenge taken!! I called my childhood friend and teammate Jaime Ibañez, who has cultivated relationships at the pinnacle of this business to begin the process of creating the necessary alliances to be #1. If there was ever the need for an agency of this nature that will foster the talent in North America and open many more doors abroad while treating them and their careers as family, it is now," said Joey Serralta, co-architect of GES Group, Puerto Rico Soccer Hall of Fame Class of 2007 member and a pioneer in America's professional soccer landscape.
"When Joey called me to join the group and bring my resources along, I knew we were on to a great venture. He and I have been friends since childhood and our soccer careers and personal endeavors have been chalk full of success. After meeting Massoud, I knew this was home and that this agency would become the industry's to follow. Massoud brings a world of knowledge that complements ours. Not to mention that they are trustworthy and loyal. As a former athlete and as a long-time agent in both soccer and the NBA, those two factors, being trustworthy and loyal, are the two most important ingredients to success in business," said Jaime Ibañez, NCAA 1 soccer standout and architect of the European invasion of NBA players.
More details about this exciting and one-of-a-kind partnership will follow in the coming months….